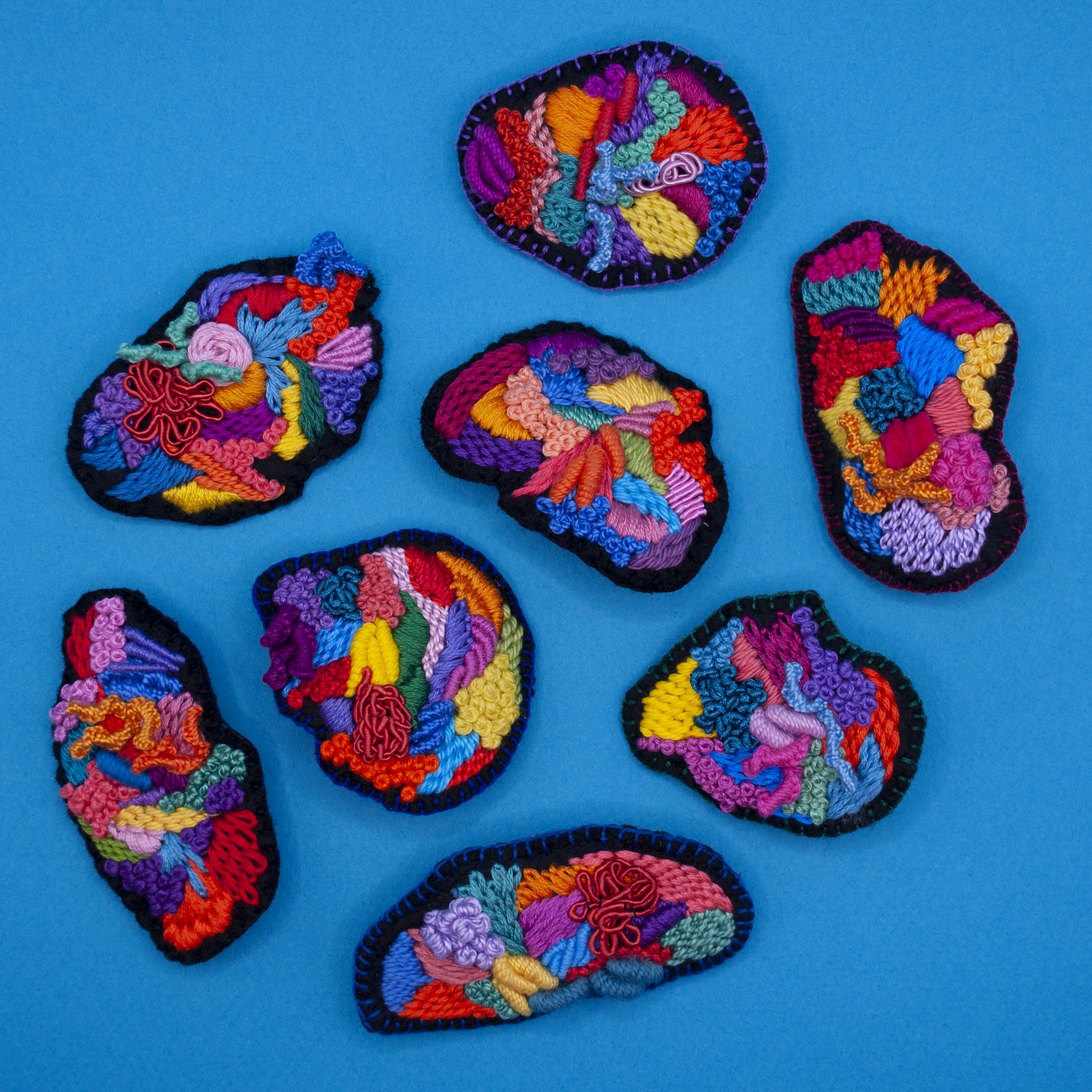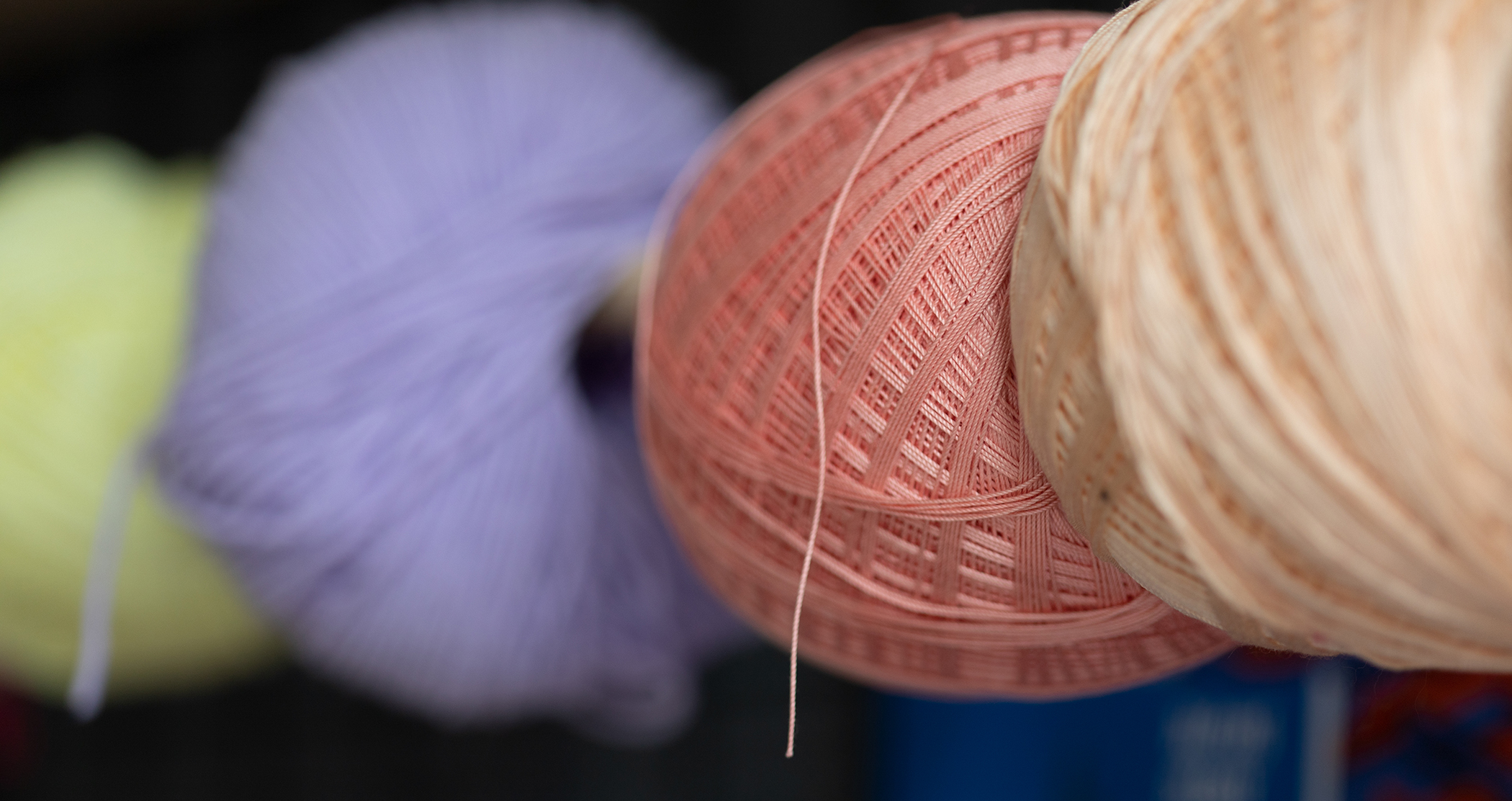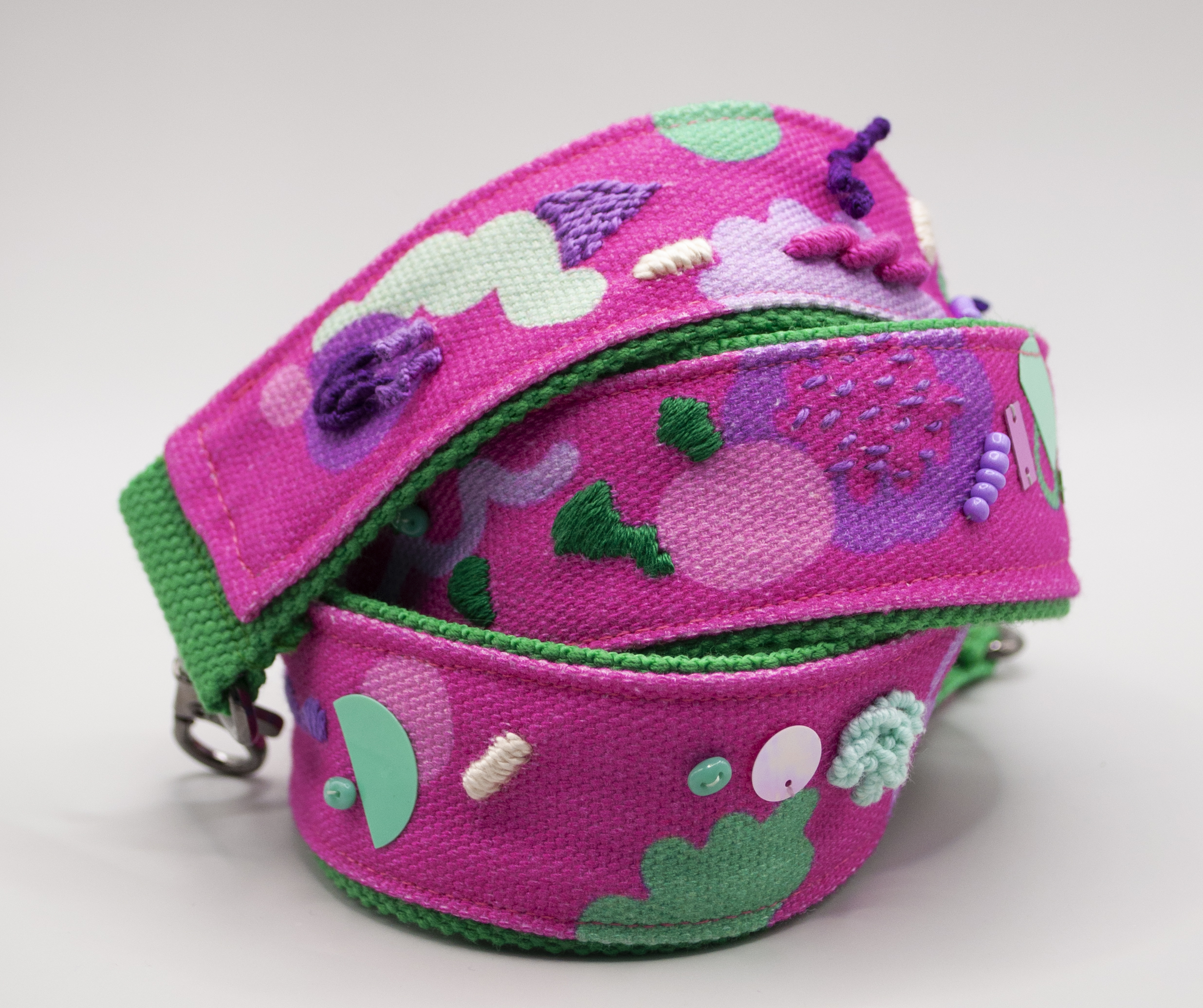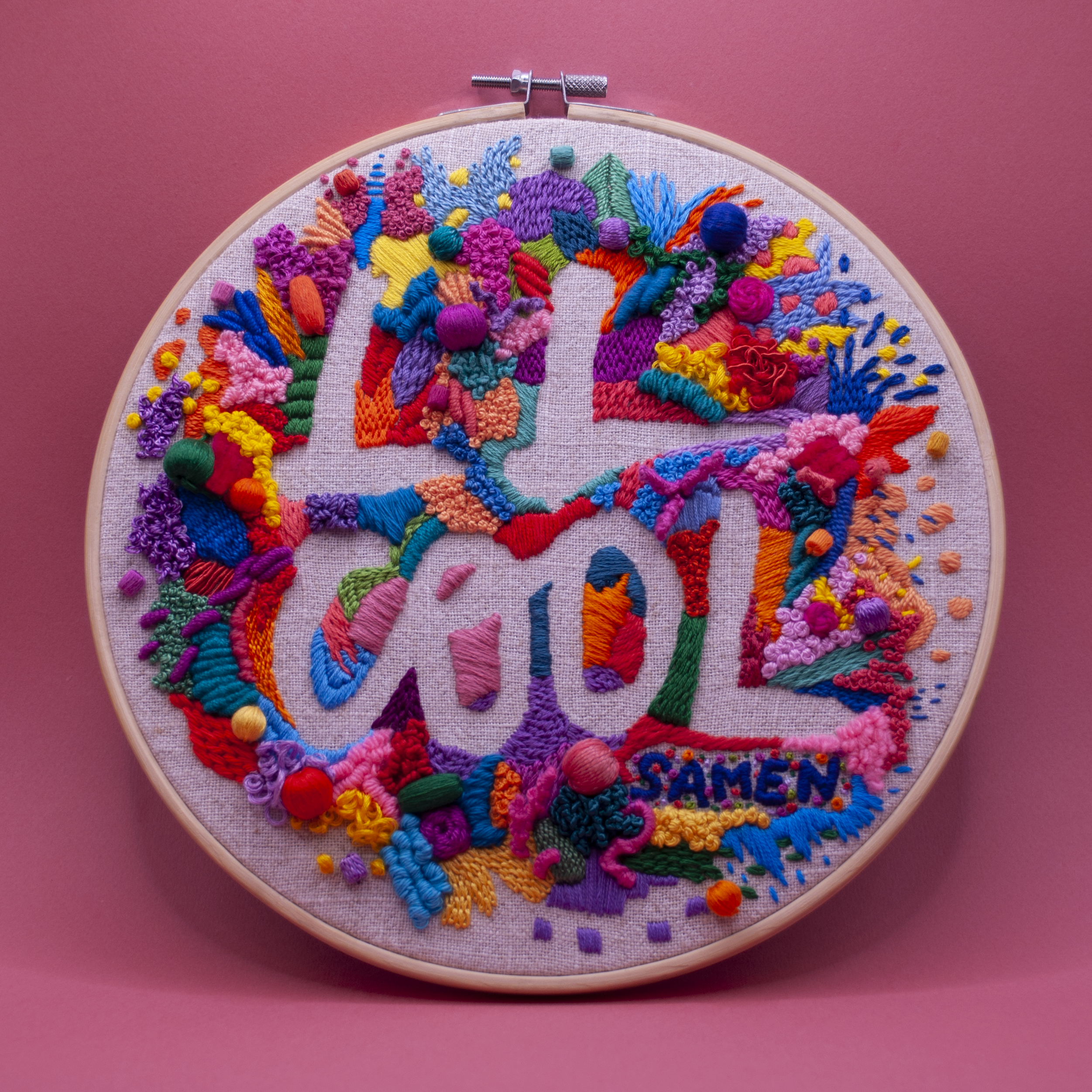 ---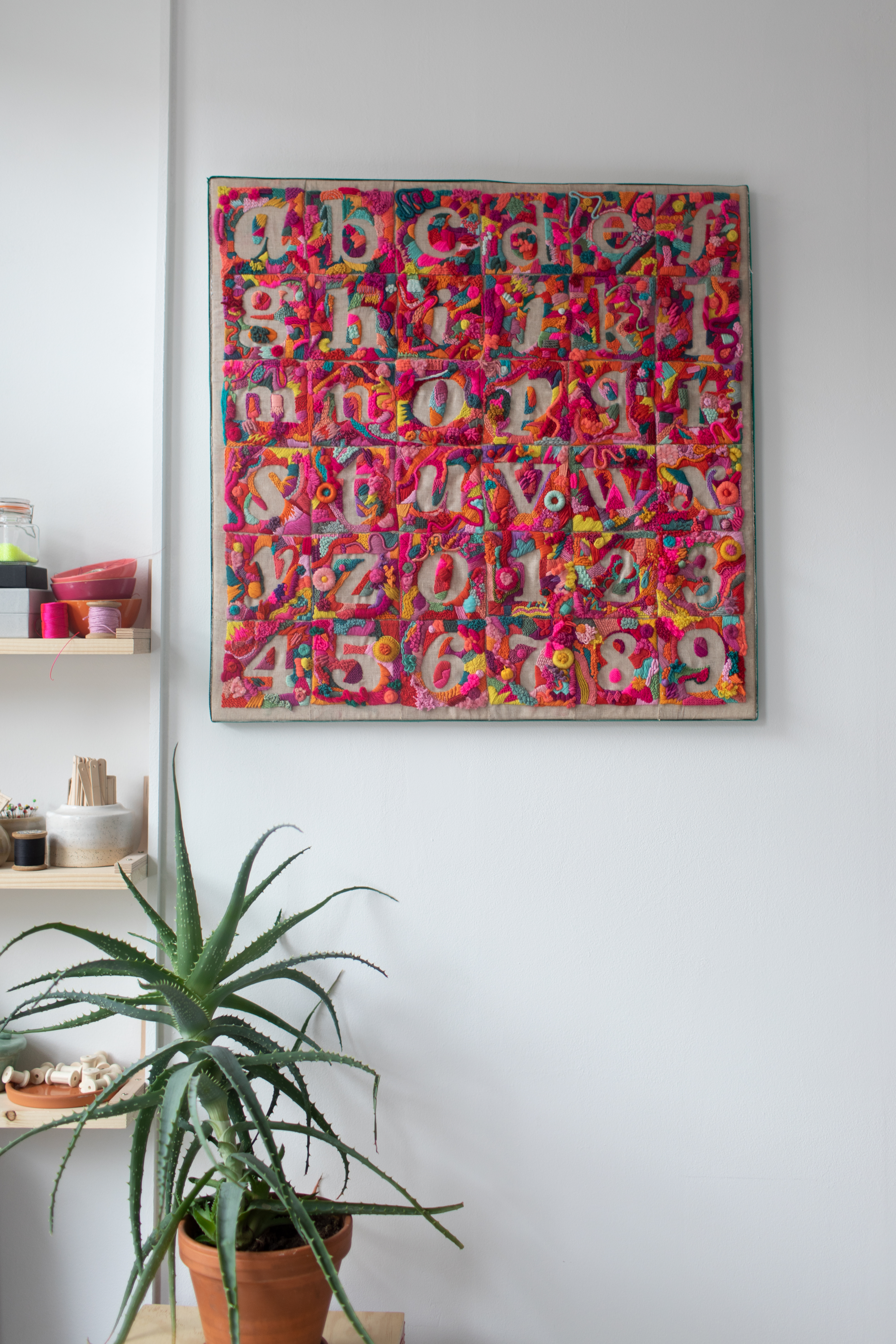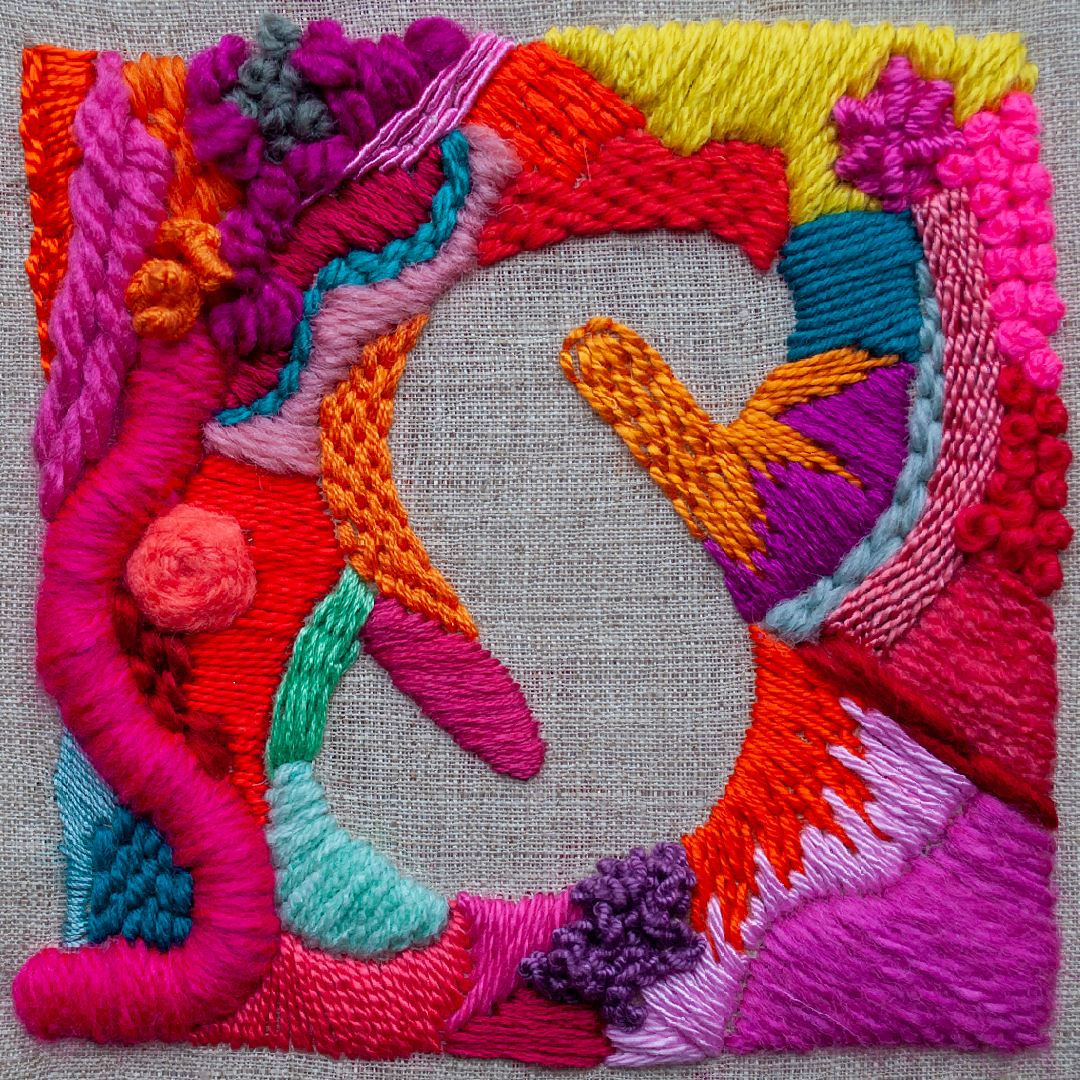 36 days of Type

One of my first project was to create an entire alphabet from A to Z en from 0 to 9. I embroided this alphabet in 2020 while participating @36daysoftype.

The physical artwork is for sale, and measure 66x66cm. It can be hang on a wall or be placed on a shelf.






---
Commisioned Artwork

I work as well on commision.
How does it work?
A custom artwork is an original embroidery piece that is made especially for you. Together we
establish
what you want. Think of typography, colors, size, format, details...
Once everything is set, I plan the production and depending on the size of the artwork and my running schedule, it can take from 3 weeks to 6 months before delivering an artwork. Keep in mind that every stitches are hand-made, which is very time consuming.
---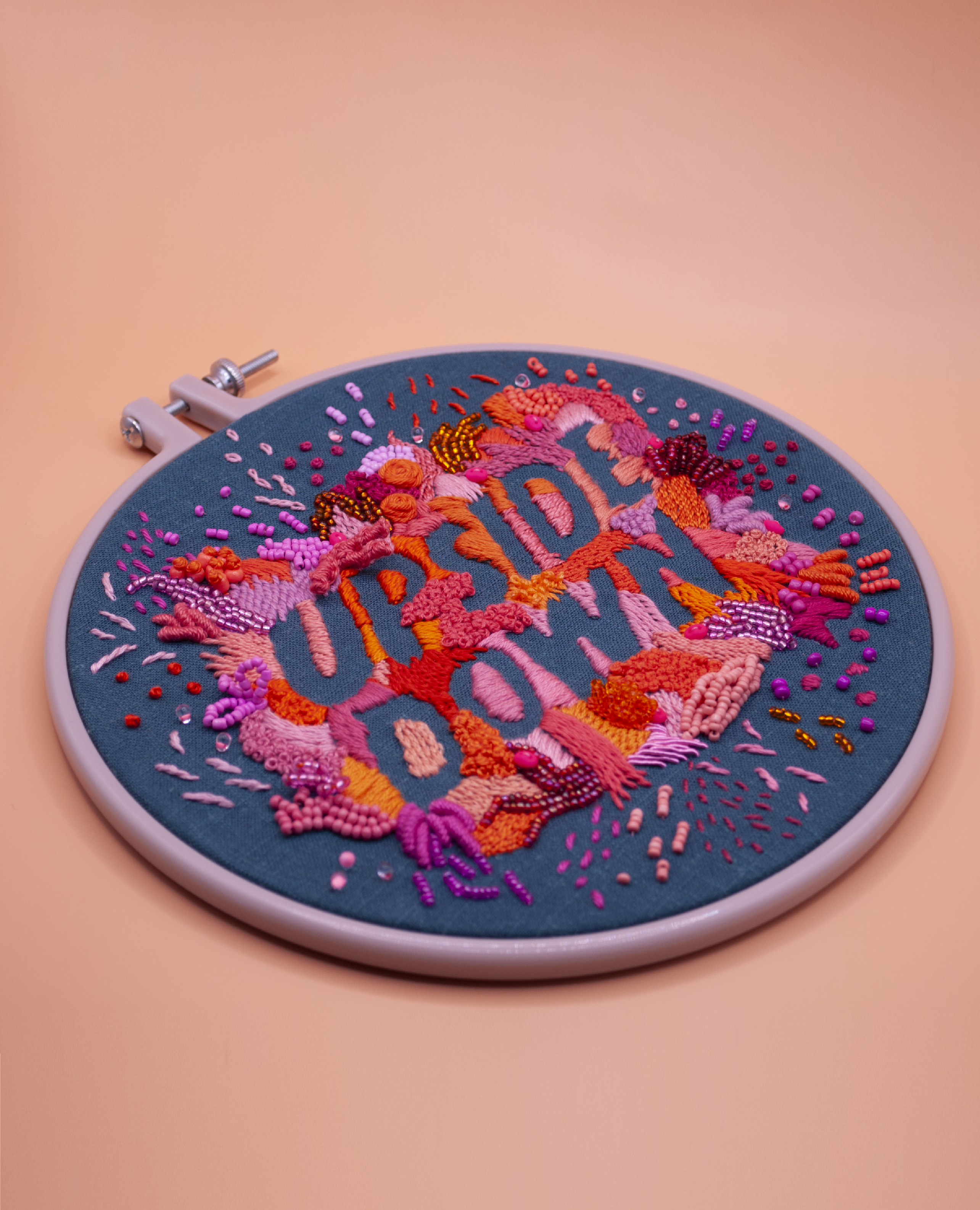 Upside Down


Upside Down is embroidered on teal blue linnen with pink and orange threads.

The diameter's artwork is 21cm.






---
Octavia (1987) is grafisch ontwerper, illustrator en beeldend kunstenaar.
Sinds 2020, werkt Octavia als borduurde. Haar borduurwerk, waarin haar achtergrond als grafisch ontwerper samenkomt in een wereld vol kleuren, structuren en minuscule details.
Steekje voor steekje laat zij een fantastisch samenspel ontstaan tussen typografie en de beeldende technieken van het borduren. Zij onderzoekt in haar werk wat de mogelijkheden zijn van het medium en probeert de grenzen van het borduren steeds te verleggen voor zichzelf. Hierdoor ontstaan complexe en levendige composities.
photo@StudiodeRijk
text@AapNootKunst